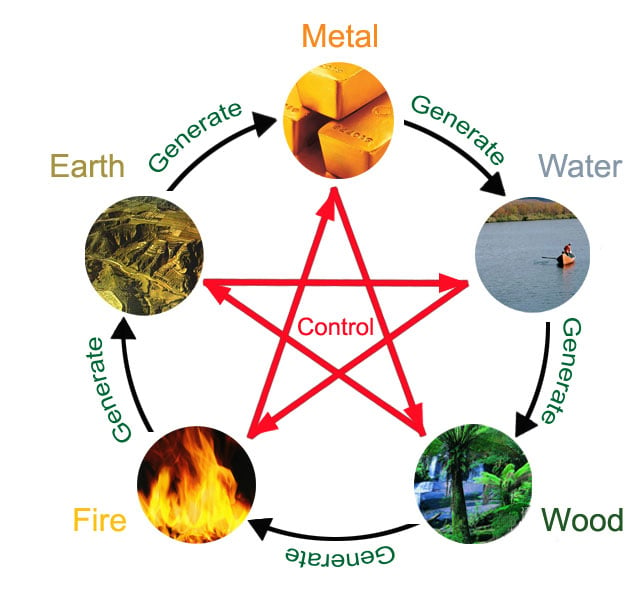 As i mentioned earlier year. Rooster year is a year of super challenge for human relationship and career transitions. Like boss and colleagues and a series of politics involve.
ANd the fire will burn the BAZI wood of many people having strong or weak wood. This make progress slow and also for people to generate wealth, and growth need more effort. Also people get very impatience as liver is wood and this wood kana burn so everything will keep dwelling on negative !
Also this is a year where people always think negative. That's why I encourage many Visit religious place and also shower urself with positive books and thoughts and affirmations helps alot. Or even walk the stone for grounding! But how many follows or listens!
So is important to take note of these is a challenge. Having any kind of good luck items from me or any teachers should inspire u to be strong and think out of box.
Once of the most respectable master given me a powerful items back in 2000 but he says that doesn't guarantee me to sail thru my life easy ! And now I look back indeed I have many difficult times but again every effort is never wasted!
All success man face challenges. When u feel why ur boss or colleague dont appreciate u. U should drop that. And step back to think..... All challenges and hard work will never be wasted.
When a person plant a seed, may be they have more seed to plant than others shouldnt complaint although need to carry more water or hardship to sow the seeds but when time is ripen they have more fruits.
Do u see urself planting seeds now or u just look at other people's fruit! My 天山雪莲花takes 15 years to become bryan lao shi in tv or u just wan a normal 菊花?
Alot people like to compare, well then more u compare the more u find energy low. Instead of comparing and contrast. Spend the time to chant mantra.
Instead of thinking u are treated unfairly chant mantra and dedicate to all beings.
Luck good or bad if look at it can trace to ancestor and karma and that very scary! So I suggest whenever luck no good do more merits and prayers dedicate to ancestor and karma don't seat there worry not going help de ok!
I am very glad once a student whole family lost the job in a year and their Family worry but with prayers and faith both found job and even better but that six month was stress And yes my 15 years customers and yet they continue to understand is life -'d and work on it! They will share with u all soon!
Really de don't and never give up and the scary part is when u start to tell everyone ur luck is bad and keep saying telling!
Well u can share with people ur luck is a challenge and take their advice ok rephrase ur thoughts and ur words as they are building ur future!
Sometimes just have a kuek and don't think!
Example:
This year i was ask to do a TV show in cooking and I spend 2 months to prepare. And when I go to the studio the big producer say dont wan that segment. So am I going to blame luck?
Instead , I convert the effort and share with students and guess what a cooking schoo going to engage me to teach.
People only see negative at a period. 6 month 1 year? I tell u, good luck cultivation is whole life.
A chinese saying a person人生不如意十之八九。Human life unhappiness things happen 9 out of 10... and if we dont think positive how to survive. Life is not easy we come to this world to learn and if u are older now, u should see. Even millionare is not happy compare to someone in cambodia which feel so bless that they can a KFC meal.
I dont know how to say u all sometimes but i hope u all really put effort to change ur character. Not that u re bad character but just want u to be a strong one. Be a courageous person and fighting.
++++++++++++++++
Lao SHi me has gone thru alot in life and more than u can imagine. Just that i treat all these as experience. People only see where people are but u should also take note how the person stay positive and what effort they put in.
In 2006 , my ISO 9001 company at work in suffer from economy crisis, and my family all depend on me for survivor. And I resigned from my job and go into aromatherapy work. During that time, i work alot of part time job and is really beyond what u can imagine.
Example: People looking down upon u as u dont have a brand, the critics. Even like i remember a guy bought a serum from me in a workshop. And the wife called me say when to return me after some use saying that the serum is no brand and her husband bought out of impules and want refund. U see the amount of injustic i face that time but again i pull thru. Omhealth face serum is now used by artist and oevrseas stars.
But before that, u all never see the hardship i have gone thru.
Everyday I receive email u all facing injustice at work and also luck no good. But what really is luck no good. When u start to count ur blessing u will know what is luck good and no good.
Think futher and have vision in ur life. Stop dwelling in things like:


"Oh bryan lao shi, my luck same and no improvement...."
Well I must say, u are born in Singapore and ur luck is fair compare to others... look at ur personal energy and weakness and strength and work on it....."
Never email or keep telling people luck no good. AS heaven will cry because if u see cambodia people some villages no clean water to drink for years.
So all please wake up ok:> I do understand the agony u face. Like when i started my business , people lok down on me. Wait and wait and work very hard until now 45 plus than go t chance to do TV. And even TV people may take advantage of me. But i just work and think my sharing is God given and to share and benefits others.
If u feel urself unfair being treaeted at work. Chant Om Mani Padme Hung and visualise Guan yin above ur head and everyday u send happiness to people around u. Slowly ur life will transform.
Transform ur life not blame ur life.
The peach wood tian lu was launched in 2015 but how many of u put essential oil on it and rub daily.
The Bai wU JIN jI COIL was launched to remind u this year all problems will not affect u and have faith and help is on the way as the second side is Ba Xian items to help u.


But how many of u think the coin in this way. Or u just buy the coin cast aside thinking it block all problems for u . And even it has block many but u only see problems without thinking , is a blessings that u have these items
I hope those who keep thinking prayers dont work, items dont work. U should start have faith and bestrong. I always say looking for things to blame is easy but working and reflecting on ur person flaws is difficult.
For me in media , i cant go far because my weakness is I dont know how to PR and i cant. EVerytime after TV recording I can be quite no manners and run home . INfact I am shy to mix with media people. Alot of friends say me i have missed out alot of opportunities. So even i bring my tian lu or my big master lucky items, i am same because it reflec my problem of lack of condifidence and now is a chance for me to change if only i want to.
So please dont ever blame or look for excuse. Is ourselves. With my good luck items, it helps me to reflect and tell me really what i want.
Ur work may be u never get promoted because deep inside u, u never like ur job and ur health not so good. So heaven see le, dont want let u suffer.
+++++++++++++++++++++++++++++++++++++
Rooster is a year where all " Challenges" will surface. A person with good luck will face alot of issues. And a success person are someone who sail thru this with courage.


++++++++++++++++++++++++++++++++++++


So instead of thinking why the items u get or prayers never work. Try to work with prayers and items by start giving thanks in morning and see how ur luck transform,
I mention many times, u can have Masters or king of good luck items. But in the hand of blocked mind, is like a display items


To ensure ur good luck items work.
1) Morning positive affirmation and breathing exercise.


2) Ur prayers and if u are buddhist chant cundi mantra


3) Evening bath urself with aroma oil and dont keep telling everyone u see about bad luck as negative attract negative.
Sometimes when i see ur email as a teacher, i feel abit disappointed. Teach so much with all my heart yet many dont and cant see the beauty of life is challenges and solving the puzzle.


++++++++++++++++++++++






For those who are still lost:
To DO List for May and June
1) Use aroma oil morning (in tissue or final rinse)


2) Touch ur good luck items and say


" I Take back my power and just for today I am happy and I attract good energy to my life, all experiences are the building energy for me to have better life"


3) Drink warm water and 3 times a week drink any tea or omhealth gold tea with ginger.
For all do refer to bank account article.
When u re trapped read a book really it works and also breath again! Many breath too shallow when luck low and when u do deep breathing again luck comes
Also what my student says