If we want to make changes in our life, we must look to the way you think and how you are using your mind — the way you are thinking.
You cannot think both negative and positive thoughts at the same time. One or the other will dominate. The mind is a very fluctuate element so you need to practice positive thinking in a homework daily way and is your individual's responsibility to make sure that positive emotions and thoughts increases daily in the mind.
We need to practice our conscious mind to have thoughts of success, happiness, health, prosperity, and to weed out negativity such as fear and worry.
This can be done by spending 5mins a day in the morning to listen to a positive song and say some positive words.
For me:
I switch on my favourite FM 92, than i use my essential oil on my wrist and do 3 times 478 breathing exercise. Than I will say some positive affirmation words:
1. I am feeling healthy and strong today.
2. have all that I need to make this a great day of my life.
3. I have all the information I need to solve any challenges that come up today
or
U can try counting ur breath daily from 50 to 1. In and out 1 count. Than smile.
Use the Vitality essential oil. This ensure and make sure the thoughts you habitually think are based upon what you want to see happen in your life.
Water takes the shape of whatever container holds it, whether it be in a glass, a vase or a riverbank. Likewise, your mind will create and manifest according to the images you habitually think about in your daily thinking. This is how your destiny is created. A new life is created by new thoughts.
People who complaint about life and wont do 5 mins effort to change, cannot go far. Even u spend $$$ to fengshui master, the end result is same... U need to change ur mindset first.
Oh , I will also Pin Down Thoughts that inspire me to be a better person.
I will pin down any younger days thoughts to feel be gratitude and inspire me to be a better person. Just one of many example:>


---------Fish ball old chang kee and bras basah MacDonald...

When I was in my primary school,family situation was not good....having difficulty in paying rentals (not easy period) and to me, is luxury to eat old chang kee fish ball and macdonald.

Mom , will save up and get me a mcchicken at brash basah macdonald. That time every bite is really good.
And till today, whenever i am stress up, i recall the comfort happy taste of macchicken... and old chang kee fish ball. The happy moment was when mom bought me one burger. And u know i was dieing to finish the whole burger but i love my mom so much , i will eat half and tell her i am full , and let her have them. The care and sharing and the happiness of having a burger and the gratitude energy create a force of contentment... And now any problem in life, i leave it to "UP THERE" because i know i am being taken care of.
My laptop screen saver is mccchicken
Brash Basah macdonald is a place where remind me, how omhealth was created and the belief system.
We need to forgive and heal our inner child which may obstruct growth. Our childhood plays an important part on our successes... So now go back to ur childhood... recall any incident and say" Hey u are ok, heal and all is over and move on"
Use vitality oil for this.
Personal Note: Direct person I am:
I dont have time to nonsense now and weird customer... as i leave it to police now.
Now i take care the progression of all my old customers and people who show interest in natural therapy. And do read my blog and life story and health news. I cant be spoon feeding all. U also too should reset ur life with new energy, take back ur power and start to think what u want and to achieve.
And who on earth still update blog daily and if u dont read and search informations... i will be very ..... :!!!!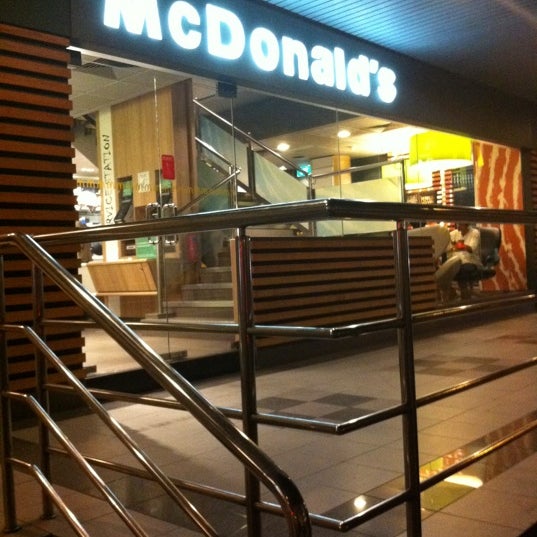 Life is a series of events... is how u see it and handle it with ur state of mind.
This are thoughts that teach me to think positive and gratitude .
Healing your inner child is easy (listen to ur kid song and relax with an aroma oil)
Quote from expert:
"Difficult childhoods leave some people wounded and disadvantaged, but for others, they fuel great achievement and success. The difference appears to be a function of individual temperaments and resourcefulness."
"
Love is the antidote to fear. If you appreciate the many blessings in your life, and express gratitude for anything and everything, you begin to flow in a healing bath (rather than languishing in toxins). Develop an attitude of gratitude by making a list of all the things you are grateful for, including increased health and vitality."
Many find my workshop interesting:> Ahahha well, u know what, whenever i create a topic, i will put myself in your shoes.... I need to bre responsible and make every workshop like a last workshop, i will share all i can and i dont save up for part 2:> When u share whole heartedly in health beauty talk... People benefits. Life is short.... create more sharing platform to people who wants to learn.
Attending workshop trend is getting lesser... people dont attend workshop anymore or youngster i must say dont really attend workshop. I am glad , omhealth started early in 1999 and countless workshop allow me till today to conduct workshop and u pay to hear me niam ahahah. Thank you. My role is to remind u things u already know and back to simplicity. Sometimes we just lost in the journey to our goals. Let go and Let God:> remember all things are in Divine Order.
DO remember to support omhealth shopping cart. every item is from omhealth purest form. And every item u support helps alot.
It was my dream to give a talk on Chinese Tradition prayers method, temple culture and also western way of positive thinking formular , color art therapy combined into a class.
From planning to organizing talk in this nature is not easy. You need to know your work well. And also enough experience to share.
The class on Sunday was amazing and good. And next Niam Gao Gao will be next year:>
I have decided to spend more time for myself and family. All these years all my work has ben in blog and articles.
NB:
What I want to say is. Those students that was with me back in 2001.... that time, no blog or articles...... students who need articles need to receive my newsletter or after class notes.
And I must say those students are amazing till today. They appreciate that information are put in blog and my website and make effort to look for it. And last resort is to email me.
But newbies... u all ah.... all information is in blog or articles... some of u like to short cut to whatsapp me. But bear in mind . My whatsapp is for personal use:> So go thru proper channel of reading blog and articles:> I dont have the extra energy to reply individual. now u seat down think carefully... One day i have 100 over sms and whatsapp... If i apply everyone.... where are my time to further share in facebook, youtube, blog? right...
+++++++++++++++++++++++++++++++++++++++++
Vitality Oil is now ready for order:>
The new vitality oil received wonderful feedbacks:> Is now ready to order.
+++++++++++++++++++++++++++++++++
Aroma Oil since 1998:
Quality is super good and fresh. And if u ask me questions like " Is ur oil pure" ... i will roll my eyes from from to back. And disappear because... is like asking a 20 years hokkien noodle stall uncle, is his hokkien noodle fresh... I dont know how to PR, but i know what I am doing... u need to read the life story page than.
2nd APRIL 2017
( A Must to AttenD) Registeration handle by admin to allocate seats , do not direct thru me. As prioity given to students:>_
Health and Beauty with Bryan Part ONE:>
National Library
class@omhealth,com for registeration:>
fees: $38
Time 930am