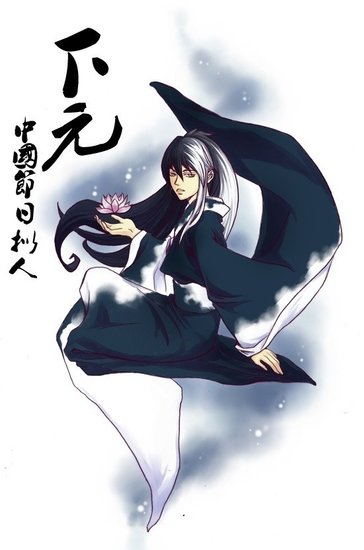 6th December 2014 is a day of auspiciousness and thank GOD day.
Also a day to pray for world and family peace.

Special thanks to the few Ang Ku Kuek donors. I personally thank u for helping me ok:>
100 years first in Singapore! Only from Bryan. Also another blessing organised by Lao Shi is www.omhealth.com/shop at 4th Jan 2015.
I have made a further steps, so allow Singaporeans to pray without asking for conditions, so all can pray with pure heart. My main aim in Singapore is to promote ancient prayers and the deep meaning behind .
Not to view things in superstitious way. All these good traditions if not observe, our next generations..... i also dont know how.
My dear crystal students and fengshui items students. Now u know why, ur items shine.
Human luck has up and down, b

ecause we are human. But never give up and believe, God give us so many special days to repent and pray. So is all about ur effort and mind.
Lao Shi young time, wan to eat a Old Chang Kee fish ball, also must think alot. Now with all blessings, i can eat all I want and every time i walk past fish ball store, my heart filled with gratefulness. I hope u dont forget what heaven given u, and i remember my fish balls.
Chant any Kwan Yin Mantra that day at temple also good. Chant urself la.
New comers :
www.omhealth.com/kwanyinma.htm
www.omhealth.com/bryanlovetemples.htm
Chinese Tradition has 3 special days,
元宵节
中元节
下元节
人生在世,难免遭遇苦厄,而信仰道教的那些古代人民,或者说,虽不信仰却对其文化内涵有一定程度认同的老百姓,都很看重水官大帝"除困解厄"的神通(6th Dec)
。
This day, u can pray to your ancestor and pray to God
,以求得困厄的舒解与人生的安详。下元节与上元节和中元节一起,构成了先民对人生感受、祈福、赎罪、解困等完整的生命体验,节日的范式不过是这种生命哲学的文化表达而已。
How to pray? Just go any temple pray. Also that day , do any donations charity and in ur heart also say dedicate the merits to ur ancestors.
Err free add me in ur prayers ok ahahah. Ahahahahahah
Left GOD XIA YUAN JIE
Middle GOD, CHinese New Year Yuan Xiao Jie
Right GOD, Chinese 7th month
All this years Bryan lao shi in good terms with many temple because we do things no attachment and no hidden agenda and touches the heart of many temple head.
And that Day with help of few donors, omhealth and Cindy. We sponsors to 7 temples for thanks giving. If u are my student. That day go any of the temple below ba. I think the cakes will arrive in all temple before 12pm. But the company start delivering at 9am.
I think 1030am go temple best ba.
I will be at 2 temple. If u manage to find me. Ur 2015 SUPER SUPER heng.
That day is also a good day to order the HOUSE ITEM for 2015 one at $68 and 2 at $136 which will be activated on January 4th further. Also dont worry will reserve some for 1st Feb2015 talk for u all get on spot.
House Item A (WEALTH LUCK AND CAREER) : $68
HOUSE item B ( HEalth Luck focus ) $68
Use forever very beautiful carving.
U can email order and will courier between Jan to Feb.
Those in Bai Bai Class, u ordered le, no need order again, we are processing.
House item is hang one and not big , very nice art work, also can touch. Wont show here first until DEcember 6 is to prevent people copy again.
Temple u can go on 6th December and pray, if u happen see the ANG GU KUEK, can ask to bring home 2 to eat ahaha.
Implant of omhealth verygood energy in 7 temple. And also bless all 1st feb 2015 talk students.
Thanks Cindy for helping me.
Before go temple, shower final rinse dragonfly oil. Home that day, can light a sandalwood pagoda incense 2 times. Let the incense envelope happiness.
That day eat any Tang Yuan, or buy the frozen one and eat , cook at home.
u can bring ur BBC coin and Flower coin and Guiren bag incense in temple ahahahh and ur black tourmaline bracelets.
A) Yueh Hai Ching Temple
粤海清宫
30B Philip Street, Singapore 048696
2 x Orange 10 Kati Fa Gao
B) SIANG CHO KEONG TEMPLE
66 Amoy Street, Singapore 069886
C) WU CAO DA BO GONG GONG
1 x Orange 10 Kati Fa Gao
1 x Orange 10 Kati Fa Gao
E) Toa Payoh Shuang Lin Cheng Huang Temple
1 x Orange 10 Kati Fa Gao
F) KUAN IM TNG TEMPLE ( JOO CHIAT )
1 x Orange 10 Kati Fa Gao
1 x Orange 10 Kati Fa Gao
88 x Ang Koo Kueh
Historical details: I will encourage vegeterian whole day ok! If cannot is ok de.
下元日也是道教斋法中规定的修斋日期之一。道教认为凡是要仰仗神力的事,如祈福、禳灾、拔苦、谢罪、求仙、延寿、超度亡人等等,皆要修斋。修斋的方法大致分两类:一类略有三种,一设供斋。即设坛供斋蘸神,借以求福免灾。古代结坛方法有九种:上三坛为国家设之,中三坛为臣僚设之,下三坛为士庶设之。后世设坛渐弛。供斋可"积德解愈";二节食斋。古人于祭祀之前,应沐浴更衣,不饮酒,不吃荤,以求外者不染尘垢,内则五脏清虚,洁身清心,以示诚敬,称为斋戒。斋戒可"和神保寿";三心斋。心斋可"夷心静然"。